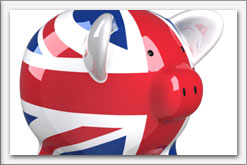 If you have decided to declare yourself bankrupt there are a number of formal steps that you will need to go through. One of the first things you will need to do is properly complete the application forms which then have to be taken to your local Court in person.
You may then have to meet with the District Judge. If your forms are completed correctly the Judge will make you bankrupt on the day. After you are declared bankrupt you will have an interview with the Official Receiver (OR). The following guide will help you with this process explaining in detail what you will need to do and how to do it.
Step by Step guide to going bankrupt
Note. If you are living in Scotland or Northern Ireland the process for declaring yourself bankrupt is slightly different to that of England and Wales. For more information about declaring yourself bankrupt in these areas click on the following links:
Declaring yourself bankrupt in Northern Ireland
Declaring yourself bankrupt in Scotland
Step 1. Identify your local bankruptcy court
To declare bankruptcy you will have to present your bankruptcy application documents (petition documents) in person at the County Court local to where you live. If you live in London you may have to present your documents at the Royal Courts of Justice located in the Strand.
The details of your local Court can be identified by searching on the government's Court Finder web site.
Once you believe you have identified the court you need to attend you should telephone them (the number is available on the court finder website) and confirm that you are considering bankruptcy. You need to double check whether you are speaking to the correct Court location based on your home address. This is important as you must present your bankruptcy application at the County Court local to where you have lived for the greater part of the last 6 months.
BMD Tip: When you speak to the Court you should ask whether you will need to make an appointment to declare yourself bankrupt or whether they can just turn up. Different courts have different procedures and you need to understand what these are and act accordingly.
If you live in London and are planning to attend the High Court in the Strand you will not need a prior appointment. You can just turn up on the day.
Step 2. Get your bankruptcy application forms
The bankruptcy application documents consist of two different forms:
1. The bankruptcy petition document (known as form 6.27)
2. The bankruptcy statement of affairs document (known as form 6.28).
It used to be possible to get a copy of these documents from your local Court however this is no longer possible. The easiest way to get the forms is to download them here:
Step 3. Complete your application forms
As mentioned above the bankruptcy application forms consist of 2 different documents: the bankruptcy petition document form 6.27 and the bankruptcy statement of affairs document form 6.28.
Form 6.27 is a small two page document but it can be very confusing. Form 6.28 is the main document where you record all the details of your financial situation. At 30 pages in length it is a relatively long form to complete.
Both forms need to be completed fully and correctly. This will normally take between 3-4 hours. There is no reason why you should not type the information into your forms and then print them out when you are done. In fact this is generally the best option as you can save the forms on your computer as you go and return to them later if necessary. However if you are completing them by hand once completed you must make sure you make a photocopy for future reference. Normally there will not be any facilities at the Court for you to do this.
BMD Tip: The Court is unable to give advice on completing your bankruptcy application forms. If you feel that you require additional help with completing your forms please contact BeatMyDebt.com about our bankruptcy forms and bankruptcy assistance service.
Do you want help to go bankrupt? Give us a call or complete the form below to speak to one of our experts
Step 4. Get your bankruptcy Court fees
When you declare yourself bankrupt you will have to pay a fee at the Court. The current fee per person is £700. The fee will need to be paid in cash to the court clerk on the day you go bankrupt.
The £700 is made up of a Court Fee of £175 and a fee towards the cost of the administration of your bankruptcy of £525 (known as the bankruptcy deposit). If you claim certain benefits such as income support or are one a low income you may be exempt from the £175 Court Fee.
BMD Tip: The bankruptcy Court fee can seem like a lot of money especially if you are already struggling with debt and is sometimes enough to put people off the idea of bankruptcy altogether. However it does not have to be. For more information about the cost of bankruptcy and ideas of how to get the necessary funds together see: How much does bankruptcy cost  
Step 5. Present your completed application at court
Once you have completed your application forms you must take them in person together with your fee in cash to your local County Court. As highlighted in Step 1 above some courts will require you to book an appointment in advance and others will allow you to turn up at any time.
You should ensure that you arrive promptly for your court appointment if you have one. If you have not been asked to make an appointment then plan to arrive no later than 10.00am to ensure the process can be completed the same day. The bankruptcy process will normally take 2-3 hours to complete.
Once at court the following will happen:
1. You will first speak to a clerk who will check that your application forms are correctly completed and witness your signature where necessary. They will then will take your bankruptcy fee.
2. You will then have to wait in the waiting area until the District Judge is ready to see you. When the Judge is ready you will meet with them in a private room. The Judge will normally not be interested in the details you have included in your application forms. They will simply want to ensure that you are eligible for bankruptcy (i.e. you are insolvent) and that you have taken advice beforehand and understand the implications of what you are doing.
If the Judge is happy that you understand the implications of bankruptcy and have taken the right advice they will issue your bankruptcy order and you will then be a bankrupt person.
3. You will then return to the waiting area. The Clerk will then call you and give you your bankruptcy reference number and the details of the Official Receiver who will be in charge of your case. You will then be free to leave the court.
BMD Tip: Depending on the policy of the local County court you are attending and in the Royal Courts of Justice in London you will not have a meeting with the Judge. Instead as long as your application forms are satisfactory you will simply be given confirmation of your bankruptcy order by the Court Clerk.
Step 6. Meet the Official Receiver
Your bankruptcy is managed by someone called the Official Receiver (OR). The OR is appointed by the Court to review your financial circumstances. The OR will contact you within 2 days of you going bankrupt to arrange a mutually convenient time to have an interview with you. The interview  will normally be conducted over the telephone and will last about 1 hour.
This interview is an extremely important part of the bankruptcy process. The OR is responsible for managing your bankruptcy and will decide what if anything you should pay towards your debts and what to do about any valuable assets you own. They will study the information you have provided about your financial situation on your application form and may also ask you further questions. Based on this information they will decide the following things:
1. How long your bankruptcy will last – This will normally be 12 months
2. How much you can afford to pay towards your debts each month – If you can afford to make a monthly payment towards this is known as an Income Payment Agreement (IPA) and will last for 36 months.
3. What will happen to your property if you are a home owner
Step 7. Automatic Discharge from bankruptcy
Your bankruptcy will normally last for 12 months. After this time as long as you have co-operated fully with the Official Receiver (OR) you will be automatically discharged. After you are discharged you are no longer a bankrupt person and the restrictions of bankruptcy will no longer apply to you.
You will not normally receive any formal confirmation of your discharge from bankruptcy. However if you are unsure you can contact the OR and in addition your name will no longer be listed as a bankrupt person on the Insolvency Register.
Arrange a call with a Bankruptcy Expert